The Latvian rally team Sports Racing Technologies signs the talented Polish driver Mikołaj Marczyk
14.07.2020
At the end of last week the new Polish rally star Mikołaj Marczyk visited the workshop of the Latvian rally team Sports Racing Technologies (SRT), where he signed an agreement with the team Director Ģirts Krūzmanis on participation in the European Rally Junior Championship (ERC1 Junior) under the flag of SRT team.

Mikołaj Marczyk is the champion of the last year's Poland Rally, and in 2018 he won the Vice-Champion title of Poland. Season 2020 will be his 1st full European Rally Championship season in the ERC1 Junior Class. Before he took participation in some of ERC races in 2018 and 2019.

Practically, like any other sports, also motorsport was strongly influenced by COVID-19, including the European Rally Championship (ERC). After a long wait and monitoring the spread of the virus, the revised ERC calendar has been approved, which provides that in 2020 six of the previously planned eight races will take place, four of which will be ERC1 Junior class rounds. One of them will be "Rally Liepāja", where the engines will roar from 14 to 16 August in Liepāja and its surroundings.



Manager of rally team Sports Racing Technologies Mārcis Ķenavs: "As it usually happens, it all started with a single phone call. Mikołaj found us based on our team's great experience in the European Rally Championship. I received a message from him that he was looking for a new team and would like to receive an offer from the SRT team. Already at the end of last week, he and his co-driver Szymon Gospodarczyk visited our workshop, where we demonstrated our abilities, the way we work and what we can offer. I am really pleased that our meeting was a success and that it resulted in signing an agreement on our cooperation in this year's European Rally Championship. Of course, I feel positive when seeing that, despite the strong impact of the pandemic, there are young and talented drivers, who are constantly looking for sponsors and opportunities to drive. And one of those drivers is Miko!"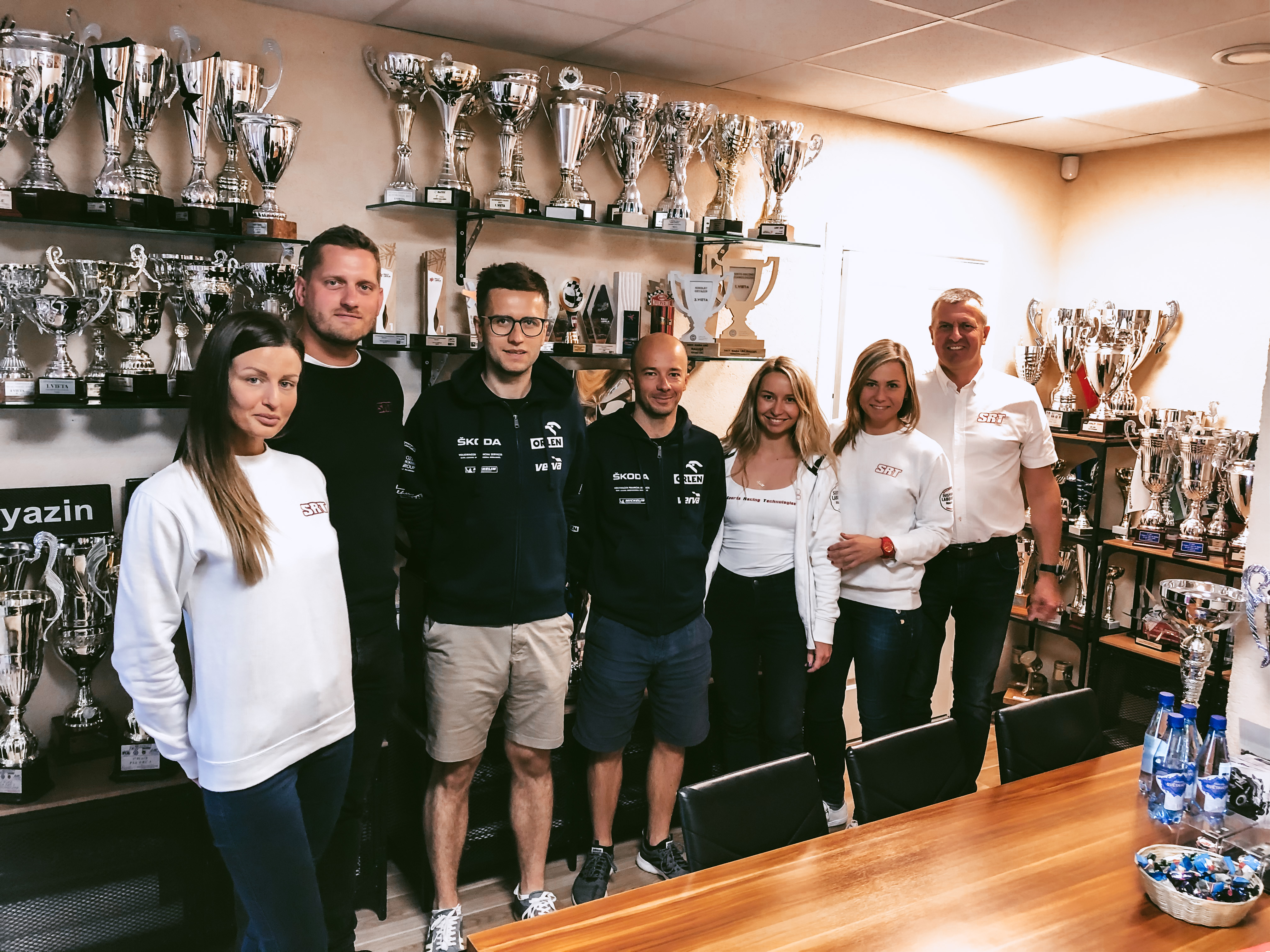 Mikołaj Marczyk: "Season 2020 is really unusual. It has not yet even begun, but has already proved the need to be able to react and adapt very quickly. Unfortunately due to reasons related to the COVID-19 pandemic the rally team we worked with before – Kresta Racing – is not able to start with us from the very beginning of the FIA ERC cycle. I truly and highly appreciate cooperation with Roman Kresta and his team, therefore these changes are not easy for me, but I think we have found a really good team. Our new rally team will be SRT from Latvia. Their experience in the European Championship series is truly impressive. In 2018, together with Nikolay Gryazin they won the European Junior Championship, but a year ago Łukasz Habaj and Daniel Dymurski together with the SRT team took the 3rd place in the absolute rating of the European Championship. I am glad that I still have the support of Roman Kresta, and I have great faith in our new SRT team. Of course, we will spend the season with the newest car from Škoda Motorsport – Škoda Fabia R5 EVO."

Director of Sports Racing Technologies team Ģirts Krūzmanis: "The young Polish driver left a very good impression about himself! It is a real pleasure to see such a motivated, young and talented racing driver. When we see and hear, how much Mikołaj has already accomplished and achieved himself to be able to drive at such high level, it provides additional motivation also for our team to invest as much effort as possible and to achieve the highest results together!"

According to the updated ERC 2020 calendar, the drivers will start the season at the end of this month in Italy, where the FIA ERC "Rally di Roma Capitale" will take place from 24 to 26 July.


Information was prepared by: Diāna Nagle
Sports Racing Technologies team coordinator
More information: coordinator@srt.lv