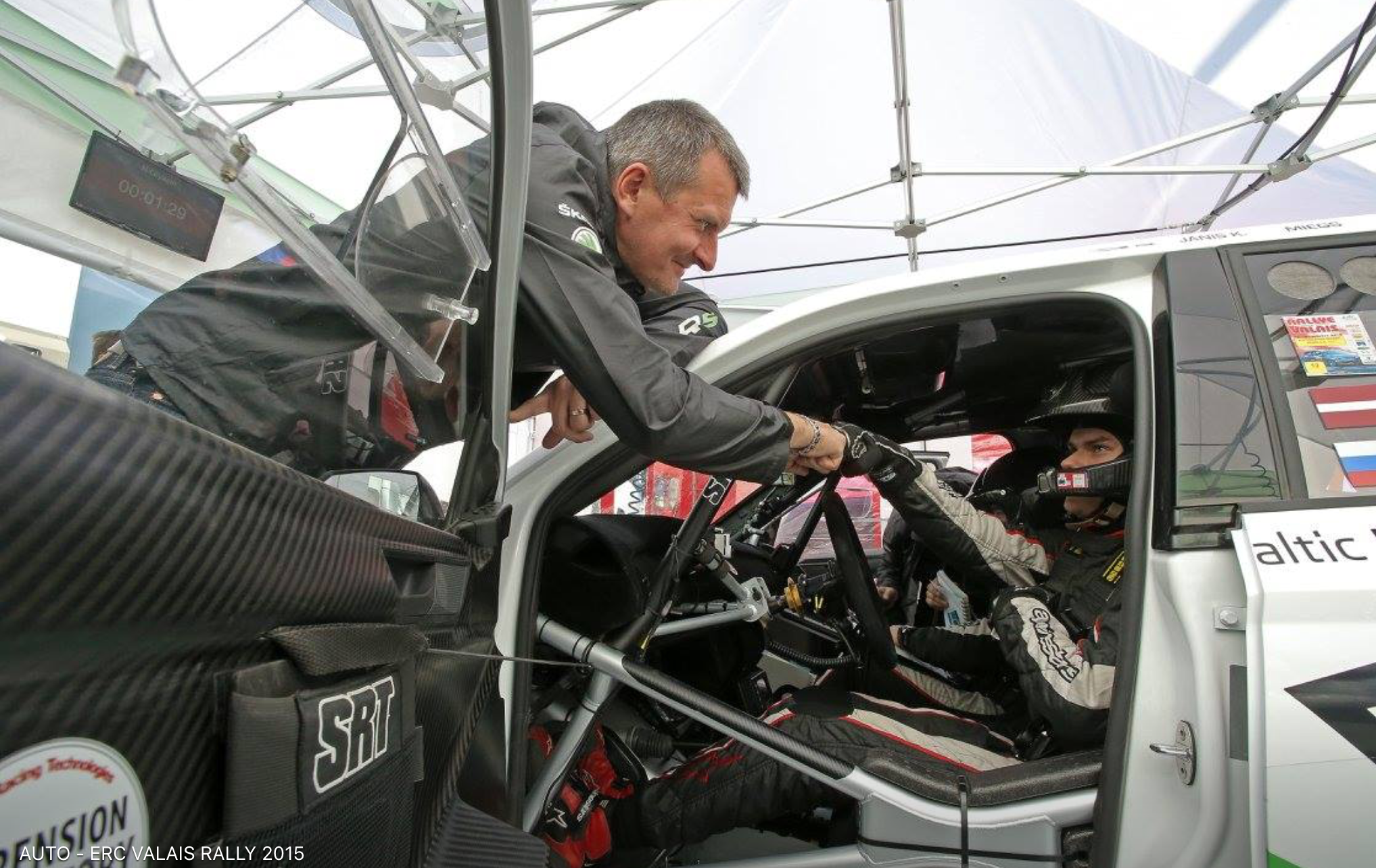 Taking our drivers to the big league in 2020
15.01.2020
On January 14th Hyundai Motorsport released news that Nikolay Gryazin will be joining their WRC2 division with the i20 R5 in 2020! This is a very happy time for our team – to see Nikolay go off in the big world with such a great team.
"I remember how Nikolay started out with Mitsubishi Lancer Evo in 2014 when he was just a teenager and then quickly went on to Peugeot 208 R2 for almost 2 years, and by showing such great progress each year he also showed us that it was time for the R5! The last 3 years he has flown higher and faster than many with Škoda Fabia R5 by reaching a win in WRC2 in Finalnd last year. It seems crazy and yet completely valid that now we see him in front of a whole season with a factory team!" says Ģirts Krūzmanis CEO of Sports Racing Technologies.


Gryazin is very ambitious and he is very eager to reach his goals and we as a team are very happy to see him succeed and that the whole strategy that we planned for this driver has led him where he is today. Practise makes perfect! We have had our share of explosions and so many dramatic entries into the service area where our mechanics had to grow extra limbs to fix the car in time, but in rally that is a necessary part for the driver and also for the team to get better and better!





By working with this young man, we have acquired skills and knowledge needed for a team that can take a young and passionate driver and lead him to his first victories as well as an accomplishment like this one. It's safe to say that our team is ready for new talent and Nikolay Gryazin will forever be someone who we can call the one that we grew up with!




Sports Racing Technologies is ready to get back out there with L.Habaj for ERC events and we also have some exciting new offers coming your way so stay tooned in 2020!

Take a look at our 2019 season and subscribe to our Youtube channel to have our race emotions with you wherever you go!
Share on Facebook
Back to news